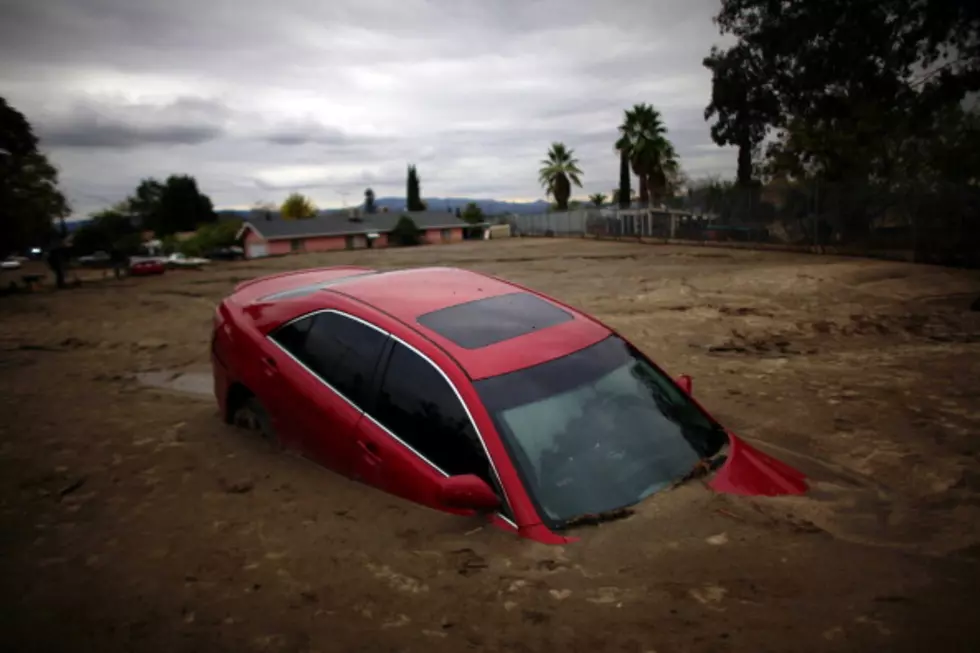 Could 'Superstorm' Hit California?
A group of over 100 scientist have compiled a report that states California is at risk of being hit with a massive 'superstorm' of the likes the state has never seen. The report goes on to say that a quarter of the homes in the state are at risk of being flooded and could cause up to 400 billion dollars in damage.
From Yahoo.com: The threat of a cataclysmic California storm has been dormant for the past 150 years. Geological Survey director Marcia K. McNutt told the New York Times that a 300-mile stretch of the Central Valley was inundated from 1861-62. The floods were so bad that the state capital had to be moved to San Francisco, and Governor Leland Stanford had to take a rowboat to his own inauguration, the report notes. Even larger storms happened in past centuries, over the dates 212, 440, 603, 1029, 1418, and 1605, according to geological evidence.