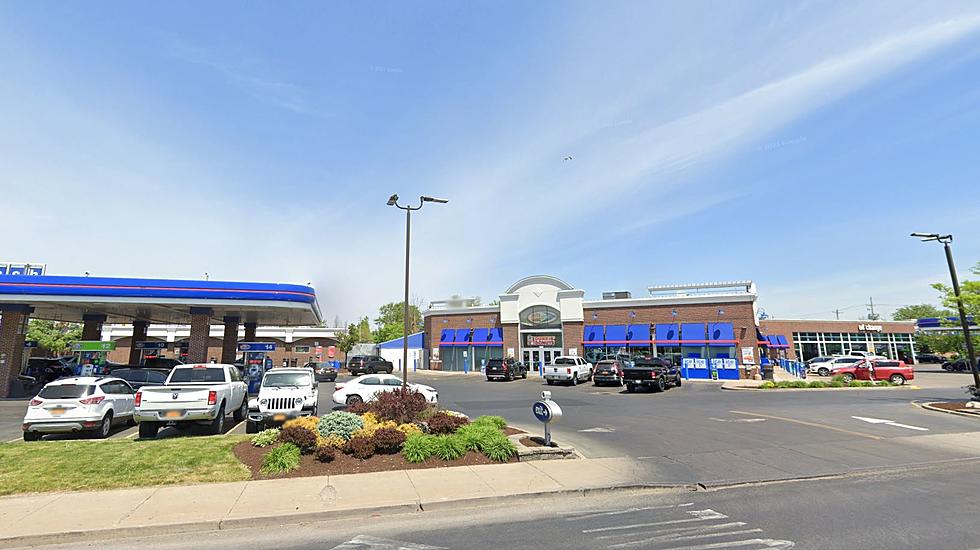 Huge New Delta Sonic Location Coming to WNY
Credit: Google Maps
Now that we're into winter (technically, still in fall, but it's basically winter), our vehicles get dirtier far easier. We're talking dirt, mud, and those dreaded salt stains that really make any car or truck look less than ideal.
Delta Sonic is a way of life for many here in Western New York, especially during the winter and spring. You see the long lines for the car wash all the time, and those lines sometimes extend onto the street.
There are multiple Delta Sonic locations across Western New York, and get ready for another large one coming soon.
According to Buffalo Business First, a new Delta Sonic location will soon be opening on Niagara Falls Blvd in Amherst.
The site is between East Robinson Road and Old Niagara Falls Blvd., across from Wegmans, near the border of Tonawanda.
This new Delta Sonic will feature a car wash, oil change building, gas station and convenience store. It will even have a Brick Oven Kitchen with a dining area.
It's expected to open to the public by March of 2022, so just in time for the weather getting warmer -- that sounds fantastic.
I grew up in the neighborhood behind the Wegmans on Niagara Falls Blvd., so this area of Amherst is my stomping grounds. It usually gets busy in this area and now with a Delta Sonic? It will be even more busy. There's a Tops, Wegmans, McDonald's, Wendy's and Consumer Beverages all in that part of Niagara Falls Blvd.
$12 Million Castle In New York Has Its Own Underground Tunnel
This
$12 million home
is located in the Catskills and has its own underground tunnel.
Beautiful WNY Home Has Its Own Movie Theater
Mind-blowing Bathroom Inside Million Dollar Buffalo Home
This $1.5 million home has a mind-blowing bathroom that is way too nice.
$2 Million Lakefront Home For Sale In WNY Shocking People