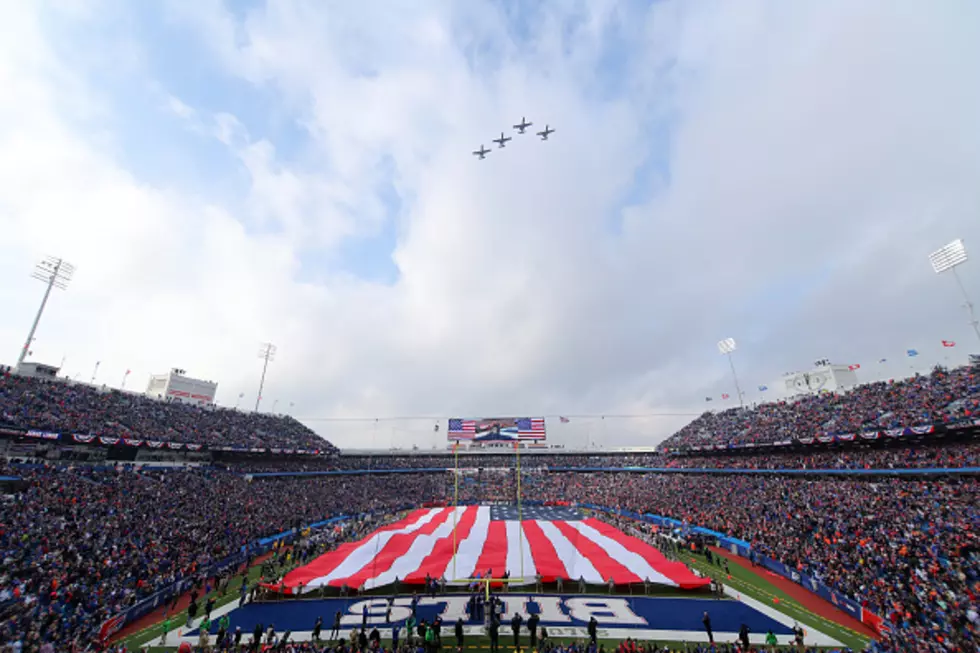 NFL Commissioner Say "Competitive" Stadium Is Important For Bills Future
Getty Images
NFL commissioner Roger Goodell made his usual "State of the NFL" press conference in Miami on Tuesday and the topic of the Bills stadium and future stadium plans were brought up.
Enter your number to get our free mobile app
Here are some of the quotes from Goodell, per WIVB:
"I've been involved with negotiations in Buffalo going back into the 90s and consistently through that time period we have focused on the stadium, and the importance of the stadium in the context of that, and the need to continue to renovate and/or look to see whether a new stadium is a better answer for the long-term."
Goodell went on, via WIVB:
"We all want the Buffalo Bills to continue to be in Buffalo, to be successful. A stadium that is going to be competitive with other stadiums around the league is going to be important in that context, and I think everyone's committed to that, whether it's a new significant renovation or whether it's a completely new facility in a new location."
The Bills current stadium lease for New Era Field runs through 2022. Pegula Sports and Entertainment conducted a privately funded stadium study with CAA/ICON, which has been completed but the results have not been made public.
Read the full story at WIVB.
Here are some more articles you might enjoy: