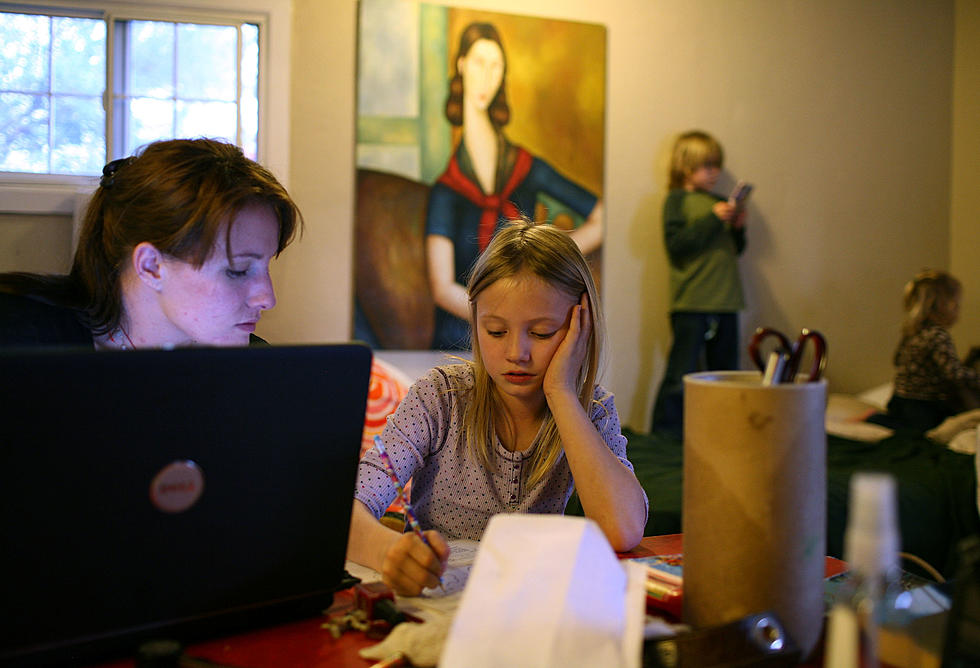 No Internet At Home Means Falling Into The 'Homework Gap'
Getty Images
It seems as if everyone has a smartphone today and can connect to the internet at will.
That said, home internet access isn't as common.
And that might not sound like a big deal -- unless your internet needs reach beyond streaming media and social apps.  What happens when you need an actual computer for something like homework?
That's what's called the "homework gap."
According to the Associated Press, "an estimated 17% of U.S. students do not have access to computers at home and 18% do not have home access to broadband internet."
That means around 4 or 5 students in each average-sized classroom face a different set of obstacles when it comes to completing assignments that require the use of a computer and internet.
There are a variety of reasons why students might not have home access, including economic and geographic reasons.
Monthly access to home internet in Buffalo ranges from $23 a month for the most basic type of connection, and when higher speeds are needed, broadband access can exceed $100 a month, according to the Buffalo News. 
As well, some areas of western New York -- both urban and rural -- lack the infrastructure required to even be able to receive service. Sometimes, access to home internet is entirely dependent on where you live, and even smartphone data coverage can be spotty in these areas.
Anyone who's tried to type a lengthy email on a touchy touch-screen can verify it's not a user-friendly experience. Now imagine trying to type an essay or research paper that must be submitted online -- it would make for a frustrating experience.
It would seem like everyone is online, except when you're the one who's not -- and you've got an assignment to do.