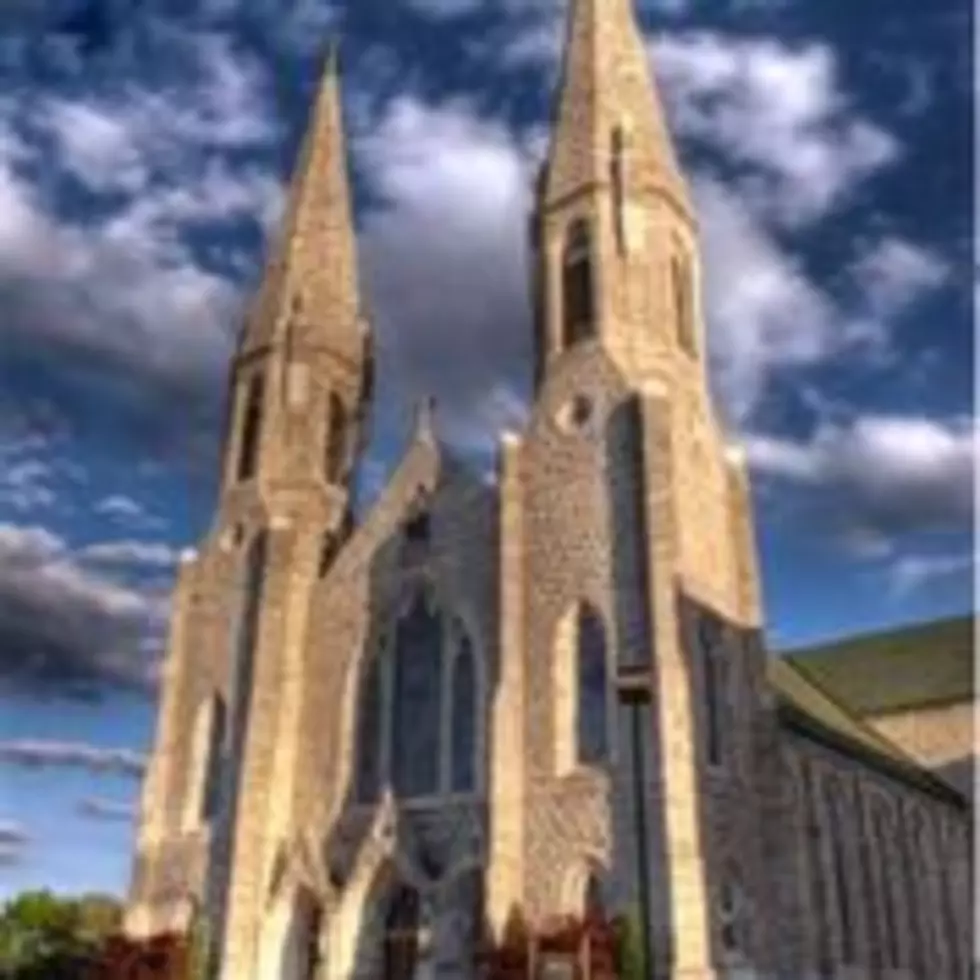 Pope Francis Names Olean Church A Basilica
St. Mary of the Angels Church (Darrel Gronemeier/Buffalo Catholic Diocese)
A Western New York church has become just the third church in the Buffalo Catholic Diocese to be designated a basilica.  Pope Francis earlier this week granted the honor to St. Mary of the Angels Church in Olean.
Bishop Richard Malone says the honor brings special blessings to those who pray in the church. According to a press release from the Buffalo Catholic Diocese, "It puts this church into a new and unique relationship with the Holy See and the Holy Father. It will have symbols that remind anyone who goes in there that this has a certain significance with the pope. To qualify, there has to be significant history, beautiful art and architecture and current vitality in the life of the parish and its ministries."
Now known as The Basilica of St. Mary of the Angels, it joins just two other churches in the diocese to have that designation; Our Lady of Victory Basilica in Lackawanna and Basilica of the National Shrine of Our Lady of Fatima in Lewiston.
Built in 1915, Father Nelson Baker was the first to preach from the pulpit of St. Mary of the Angels.  He was so impressed by its design that he asked the same architect, Emile Ulrich, to design Our Lady of Victory Basilica.
Famous for its 20-foot Munich-style stained glass windows, some experts believe no other church in the country has anything like it.  Dr. Karin Krauss, assistant professor at the University of Chicago and art historian says the windows are "truly exceptional for their size and their quality."
St. Mary of the Angels was at first a mission church that served Catholic immigrants who came to clear forests for farming in the mid 1800's.  Now it serves more than 1,300 families in Olean and surrounding areas.
A special Eucharistic Mass is planned for June 29th when Bishop Malone and other invited bishops along with the church community will celebrate the new designation.  During the mass the Pope's proclamation will be read and two special symbols of the church's designation as a basilica; the papal umbrella and papal bell will be blessed.
The papal umbrella and papal bell will be permanently displayed in the church's sanctuary. They both symbolize that the basilica belongs to the Holy Father.  The umbrella is there to protect the pope from inclement weather and the bell is used to alert people of the approach of the pope during papal processions.