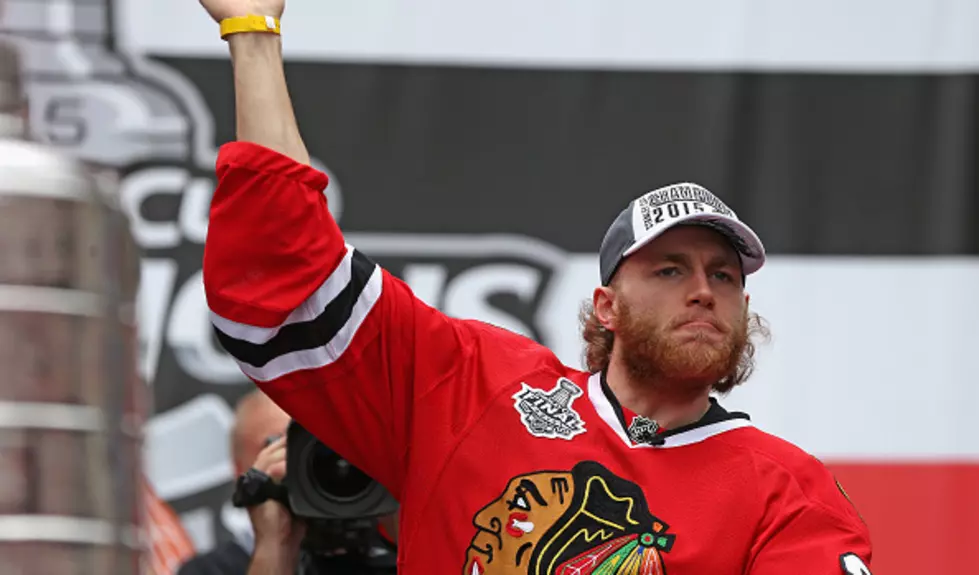 RUMOR: Who Buffalo Sabres' GM Called…
Getty Images
Welp, if this turns out to be true I'll end up eating my words. Rumors have been swirling all over the internet today of talk about Patrick Kane and the Buffalo Sabres.
Lets keep in mind that these are just rumors of talk, but it wouldn't be crazy to believe that Sabres GM Jason Botterill is doing his job and just testing the waters and seeing what it would take for a possible acquisition of Pat Kane from Chicago--that's not unbelievable.
I'm sure he's not coming to Buffalo....Keep in mind he's been arrested a couple times in Buffalo, we' don't have a good track-record, we don't even have a head coach right now and his house in Lakeshore is on the market--what would attract him to come back home?