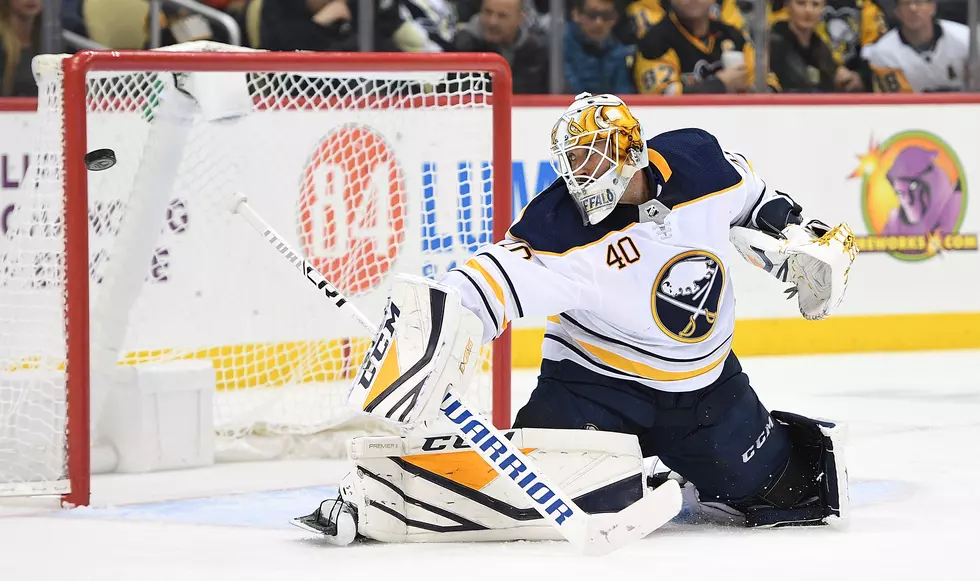 Sabres Blown Out In Edmonton
Carter Hutton gave up 5 goals on 12 shots against Edmonton (Getty Images)
The Buffalo Sabres tore a page out of last season's playbook and it's a page they should burn.  In what was easily their worst game of the season the Buffalo Sabres were embarrassed by the Edmonton Oilers 7-2 in the first game of a 3-game western road trip.
Less than five minutes into the game the Sabres had given up three goals and early in the second period they gave up two more on giveaways including a clear-cut breakaway by Connor McDavid and he buried it.  That was it for goaltender Carter Hutton who gave up five goals on 12 shots.  Linus Ullmark closed out the game giving up two more goals.
But don't blame the goaltenders on this one.  The Sabres put in a terrible defensive effort with missed assignments, giveaways, odd man rushes and they were equally bad on offense.  Their power play went 0 for 4 with only 4 shots.  They finished with 43 shots, but most of them were from long range and easy saves.
Casey Mittelstadt and Evan Rodrigues scored the Buffalo goals.
The Sabres have won just 6 times in their last 21 games and need to get things figured out real quick because a playoff spot could soon become out of reach.  And it doesn't get any easier.  Their next game is against the Western Conference leaders, the red-hot Calgary Flames on Wednesday night.