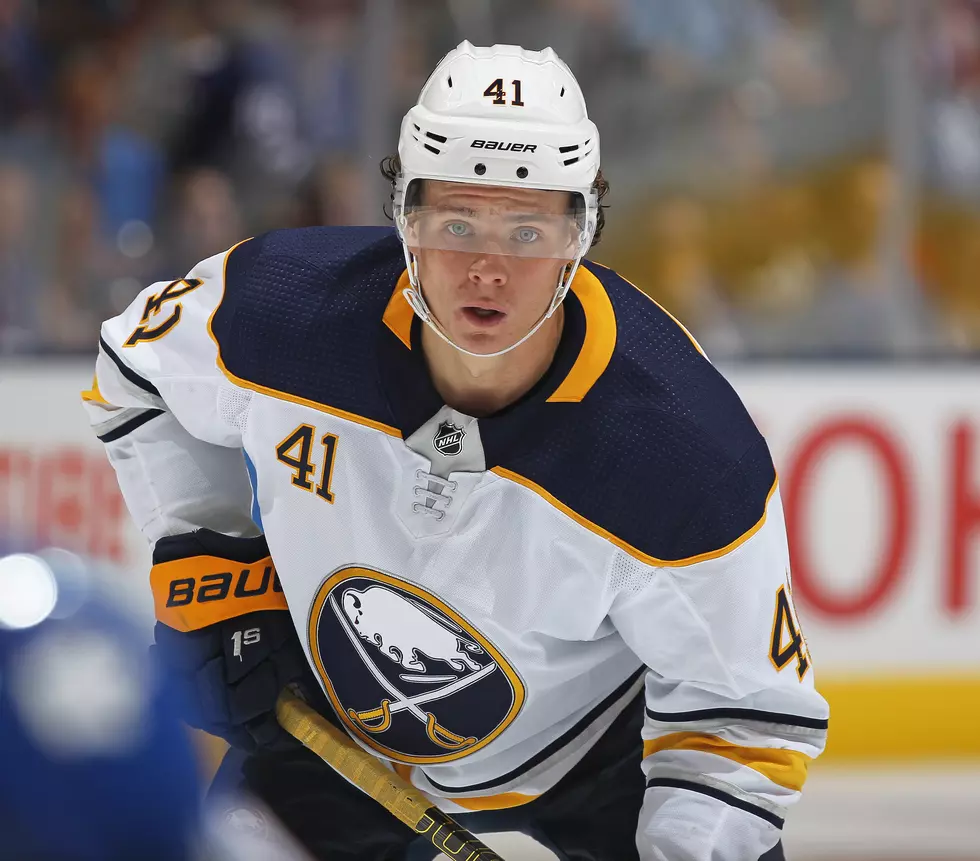 Slow Motion Sabres Lose Their 14th Straight on the Road
Victor Olofsson scored his his first NHL goal against the Islanders (Getty Images)
The Buffalo Sabres were outplayed from start to finish in a 5-1 loss Saturday night against the New York Islanders.  At times it seemed the Sabres were playing in slow motion as the Islanders beat the Sabres to loose pucks and controlled play nearly the entire game.
At one point the Sabres had been outshot 12 to 1 in the first period and had fallen behind 1-0 to a clearly determined Islander team who clinched a playoff spot with the victory.  Meanwhile, the Sabres are out of the playoffs for the eighth straight year.
Just one bright spot; rookie Victor Olofsson scored the Sabres lone goal.  It's his first NHL goal to go along with an assist he picked up in the previous game.
The Sabres are back home on Sunday to host Columbus, a team battling Carolina and Montreal for the two wild card playoff spots.  The Blue Jackets and Canadiens are tied for the final playoff spot.  Carolina is only point ahead of them.