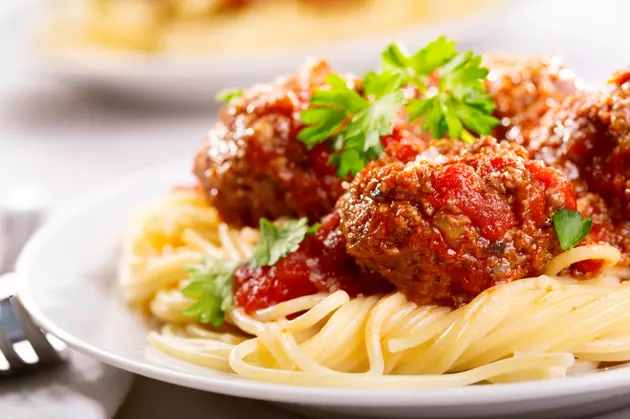 Buffalo Restaurant Ranks Food Network's 'Best Pastas in The Country'
Nikolay Trubnikov
One Buffalo 'famous' restaurant has been ranked in the Food Network's 'Best Pastas in The Country' list. Add another award to the Buffalo food scene. Where do you think it is? The first clue is that the specific dish that the Food Network judged was Spaghetti Parmesan. Who in Buffalo has a legit Spaghetti Parm?
The pasta, the most-famous in Buffalo, is so beloved, it's considered the go-to for many celebratory occasions and milestones. It features spaghetti, tossed in sauce and butter, sprinkled with Parmesan and Romano and covered with slices of mozzarella cheese, then tossed under the broiler until the cheese melts. Those delicious ingredients come together on the fork, when locals twirl it together and dunk it into marinara sauce."
The answer: CHEF'S.
Western New Yorkers DID NOT seem to like that answer on social media. 
Here were some of the responses:
There's no way this isn't paid for

 

Inizios is so much better than chef's.

 

It's says best pasta, not overrated sauce with a pound of melted cheese.

 

The fact that it's not Sinatra's or Lombardo's already disqualifies the article entirely.
The original Chef's location is the only location that is still open. The Chef's On-The-Go location in Williamsville was briefly opened before it permanently shut down.
15 Amazing Buffalo Restaurants For the Best Comfort Food
Check out some of the best places for comfort food in Western New York.