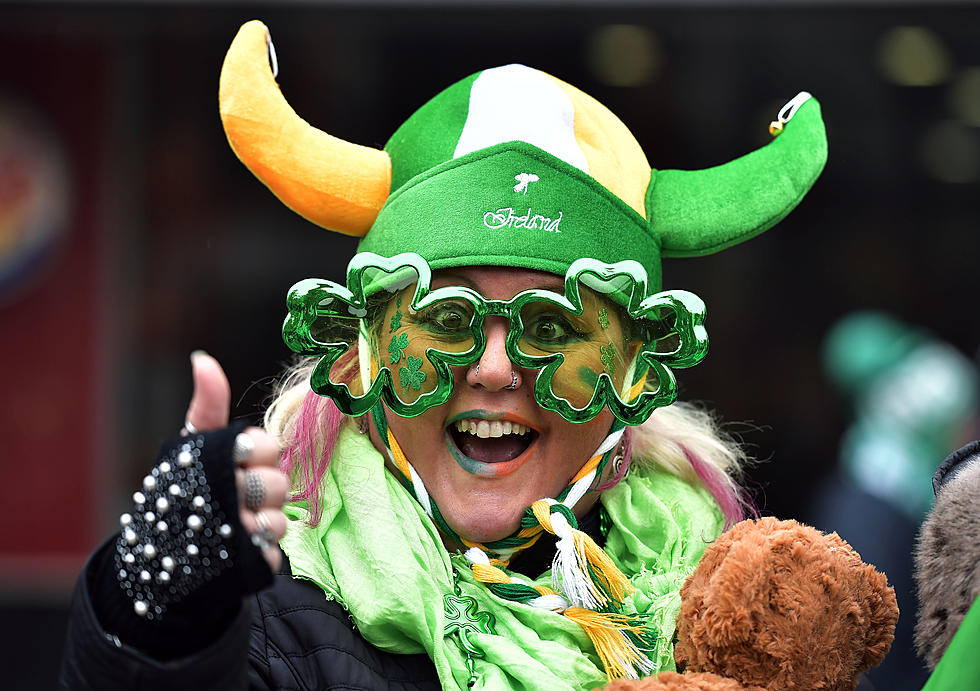 List of Fun St. Patrick's Day Bar Crawls Coming Up in Buffalo, East Aurora
Getty Images
Buffalo is one of the hottest spots to celebrate St. Patrick's Day in the United States and there are tons of celebrations going around town. Take a look at all of the bar crawls that are happening, including the first-ever East Aurora St. Patrick's Day Bar Crawl!
LEPRECON Buffalo
Saturday, March 12, 2022
For this one, you're going to need to dress up in your St. Patrick's Day best. The bars that will be participating in the event are VENU(which is where you will start for registration to get your T-Shirt), Bottoms Up, 67 West, NOLA (former Bambino), and more.
General admission tickets include your crawl wrist band for free cover to all participating bars, a souvenir crawl cup and drink specials at each bar plus the first 200 to make it to every bar get a T-shirt, according to the Eventbrite page.
East Aurora's St. Patrick's Day Bar Crawl
Saturday, March 19, 2022
This will be the 1st annual bar crawl in East Aurora and it will start at Mister's. It is 15 bucks and you get a souvenir cup at the end of the crawl at Mister's and drink specials at each place. It starts at 1 pm and goes on until 6 pm. You can buy your tickets here.
Bars include:
-MISTERS (Registration at Misters starting at 1pm!)
-THE IRISHMAN PUB
-BARBILL
-189 BURGER
-AURORA BREW WORKS
-AURORA CIDERHOUSE
 5th Annual Lucky's St. Patrick's Day Crawl in Allentown
Saturday, March 19, 2022
Allentown's bar crawl will happen next Saturday. Tickets are either 20 or 25 bucks and you can buy them here. You get a free shot or drink at Duke's and the rest of the bars will be having drink specials. Here are some of the bars that will be participating:
Duke's
Allentown Burger Venture
Cafe 59
Lennox Grill
Cathode
and more
Buffalo's St. Patrick's Day Clover Crawl
Sunday, March 20 2022
You're going to get free cover at all of these places:
Dukes Bohemian Bar
Falley Allen
Mulligans
Nietzsche
Allen Street Bar
Allen Burger Venture
Colter Bay
Best Places For Corned Beef & Cabbage Lovers In WNY
6 Secrets Only People From Buffalo Know
We are a proud bunch of people from Western New York. Heck in the 80s it was our unofficial motto "Talking Proud" so you know that there are only certain about the 716 that only proud Buffalions know.
Best Fish Fry Spots in Buffalo and WNY