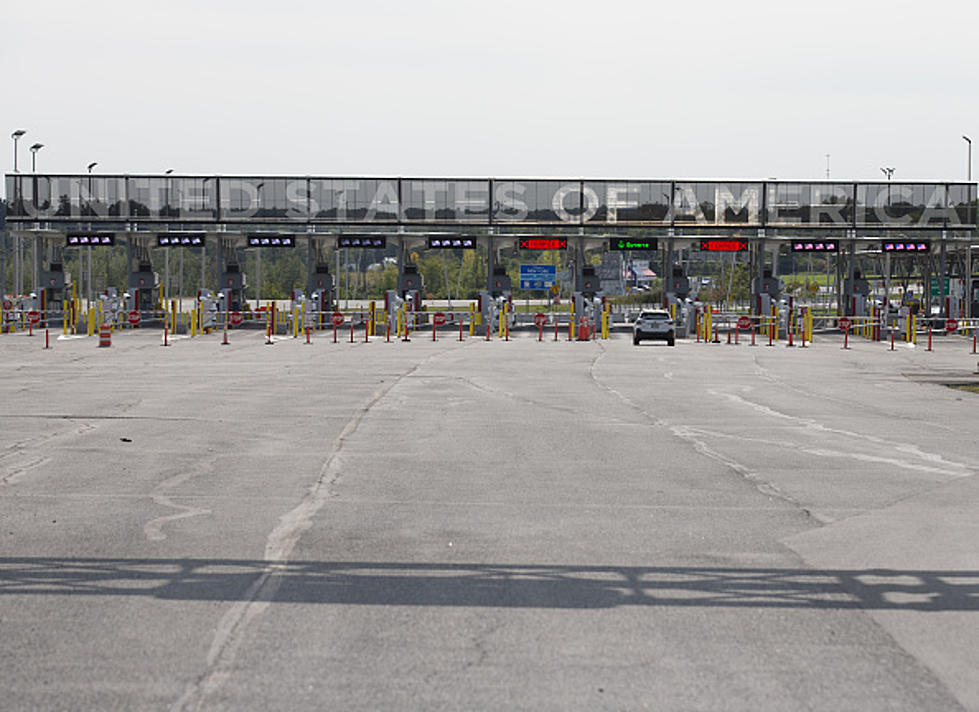 U.S.-Canadian Border Opens, Potential Traffic to Cross the Border
Bloomberg via Getty Images
Cars lined up at the U.S.-Canadian border as early as midnight, eager to see family and friends on the Canadian side after 513 days of separation. You may want to jump in your car and race to the border crossing as well, but be aware of the potential traffic buildup. 

While the Canadian border is now open to vaccinated American citizens and permanent residents, Canadian customs officials and its union were unable to agree upon their new contract last week, and it caused a bit of a traffic jam leading up to and on the Peace Bridge over the weekend, expecting to carry on throughout the first week of the border opening as well. The agency made a public statement confirming that conversations with the union are still ongoing.

If you have been waiting in Buffalo to travel north since March 2020, you are probably wondering the same thing I am. How long will it take me to drive into Canada?
With a deal not yet reached and approximately 9,000 Canadian border agents intentionally going on a strike, it is almost guaranteed that vaccinated U.S. citizens and permanent residents will face long lines and delays at the border crossing. 
The two labor unions, the Customs and Immigration Union and the Public Service Alliance of Canada, are scheduled to resume negotiation talks with government officials, but as of right now, a new deal has not been reached.
The strikes will take place at postal facilities, land borders, Canadian airports, and commercial shipping ports, and the labor unions have warned that the strikes could cause a "dramatic impact" on reopening the border to U.S. travelers and could hinder Canada's supply chain by slowing down commercial travel, according to USA Today. 
The Public Service Alliance of Canada said travelers "should expect long lineups and length delays at border crossings and airports."
American citizens and permanent residents of the United States are permitted to cross into Canada for non-essential travel, but you must have been fully vaccinated at least 14 days before crossing the border. Travelers have to bring their COVID-19 vaccination card or a photo of it to prove their vaccination status, and it must be submitted through the "ArriveCAN" app ahead of travel date. You must also have a negative COVID-19 test, taken within 72 hours of arrival. 
On September 7, the Canadian government plans to open the border to any fully-vaccinated traveler who has received a COVID-19 vaccine at least 14 days prior to travel, but it is subject to change.
43 Restaurants That Have Desserts That People Go Nuts Over
25 Things You Absolutely Need In Your Buffalo Home
However, there are some materials that you absolutely need when you move into your Buffalo home, and here is my top 25 (with, of course, saving the best for last).