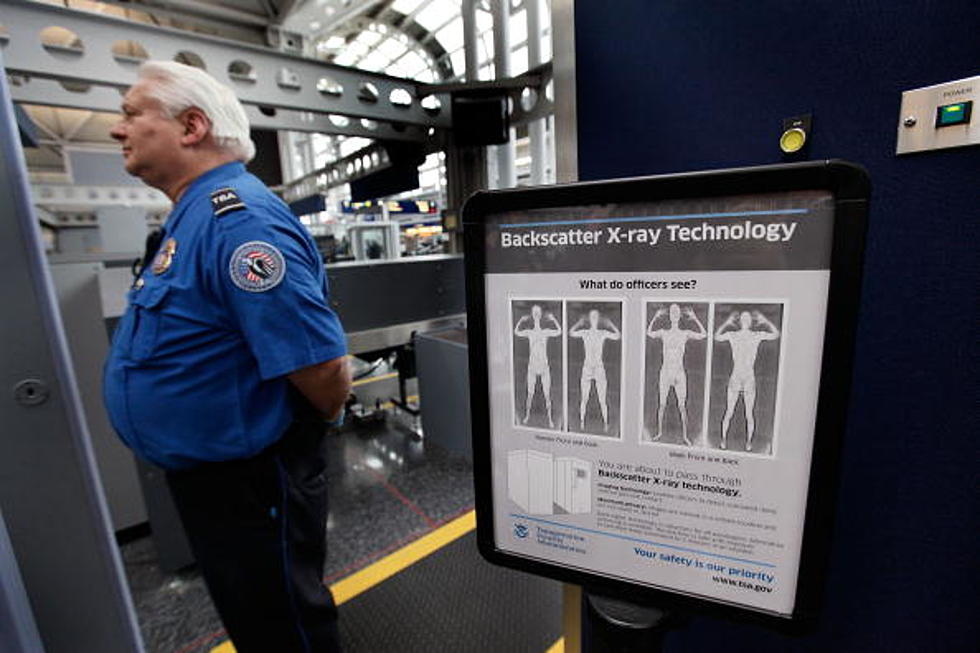 2017 The Strangest Things Denied At Security in Airports: Buffalo's In There
Getty Images
The TSA in Buffalo once told me the dumbest thing people try to do is bring guns on planes. She continued to tell me that the most common response to when discovered most people say 'I forgot it was in there!'.
The lady from TSA then said 'well, if you don't even know where your gun is maybe you shouldn't have one'. She made a good point, but while she says that's the dumbest thing she constantly sees, lets go over some of the strangest items found at airport security.
Every year the list is put out with regards to which airport was at each as well.
The Strangest Items Found in Airport TSA in 2017
10) Face Tenderizer (Carry-on Bag) - Buffalo Niagara International Airport (BUF)
9) Aggressive Odor Eater (Checked Bag) – Milwaukee General Mitchell International Airport (MKE)
8) Pointy Fidget Spinner (Carry-on Bag) - Savannah/Hilton Head International Airport (SAV)
7) Grenade Art Thing #1 (Checked Bag) - Milwaukee General Mitchell International Airport (MKE)
6) Lonely Throwing Star (Carry-on Bag) – Las Vegas McCarran International Airport (LAS)
5) Scythe (Carry-on Bag) - John Wayne Airport Orange County (SNA)
4) Satan's Pizza Cutter (Carry-on Bag) - Honolulu International Airport (HNL)
3) Bone Knife (Carry-on Bag) - Baltimore–Washington International Airport (BWI)
2) Replica Rifle Umbrella (Carry-on Item) - Las Vegas McCarran International Airport (LAS)
1) Festively Wrapped Narcotics (Checked Bag) - Los Angeles International Airport (LAX)