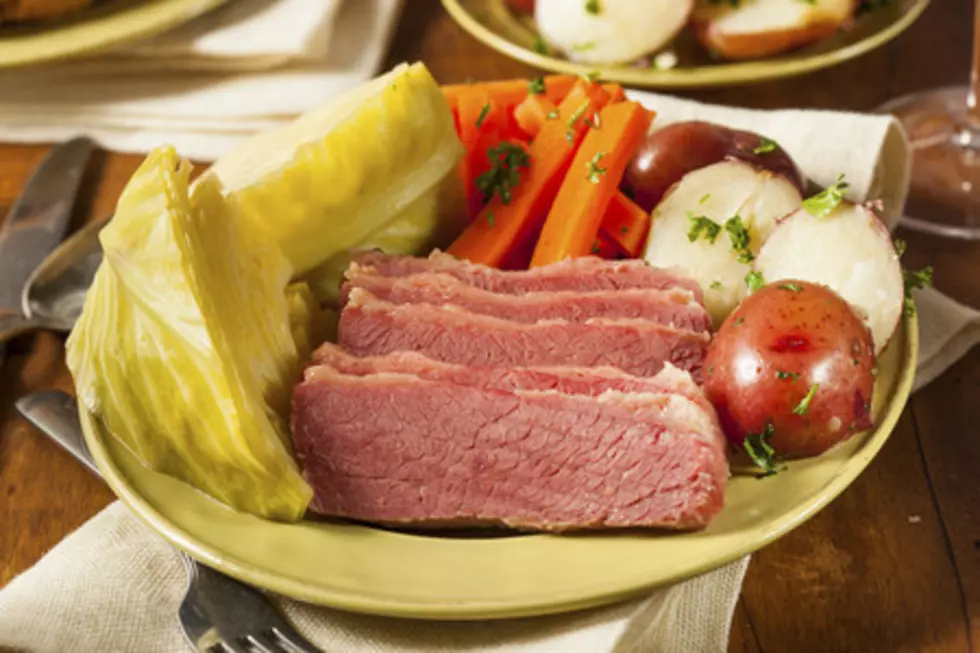 Can Buffalo Catholics Have Corned Beef and Cabbage on St. Patrick's Day? The Buffalo Diocese Weighs In
ThinkStock
Obviously, tomorrow is St. Patrick's Day.  But being that it falls on a Friday during Lent, are Catholics allowed a pass on the whole no-meat-on-Friday thing, so they can enjoy the traditional corned beef and cabbage???
Chances are, the diocese has your back.
At least half of the dioceses in the country are giving out special dispensations to permit Catholics to throw down with some delicious corned beef without violating Lent.
While there's a kind of "blanket dispensation" you can generally rely on, some say you should personally request one from a priest.  Or, you can agree to skip meat on Saturday as a trade-off.
Here's the official decree from Buffalo's Bishop Malone:
In honor of the upcoming feast of St. Patrick on Friday, March 17, Bishop Richard J. Malone hereby grants a commutation of abstinence to all Catholics in the Buffalo Diocese. Bishop Malone does not grant dispensations from abstinence, but rather commutations. A commutation means that the obligation to abstain from meat must be fulfilled on another date of the individual's choosing preferably during that same week. This call to abstinence on the Fridays of Lent is a centuries-old custom intended to help Christians honor Christ's redemptive death on Good Friday.