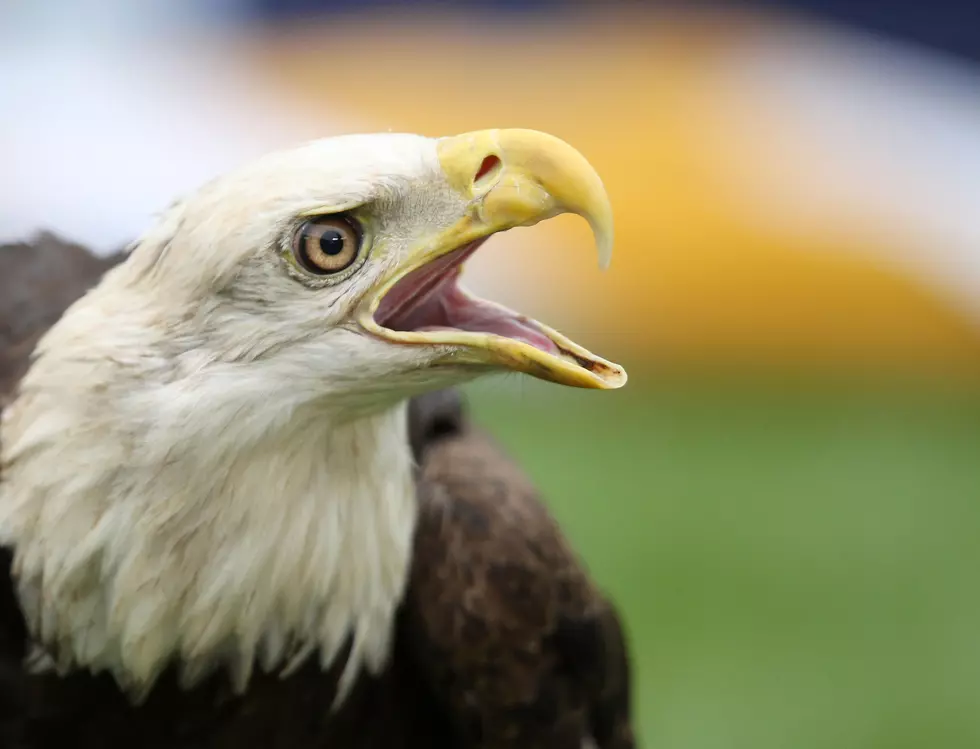 Check Out The Bald Eagles Spotted During The Storm In Langford Yesterday!
Getty Images
So cool! Look at these bald eagles that were caught flying in the storm in Langford yesterday!
In Western New York, we've been seeing a whole bunch of rare sights in nature, including Albino deer in West Seneca and East Aurora this week, but these bald eagles may take the cake. While everyone was taking a couple of days off due to the winter weather around Buffalo, these eagles were out looking for good soaring in Langford.
Danielle Emke snapped the pics and sent them to us a day after Buffalo crushed an 100 year old record for snowfall on March 14 and 15!