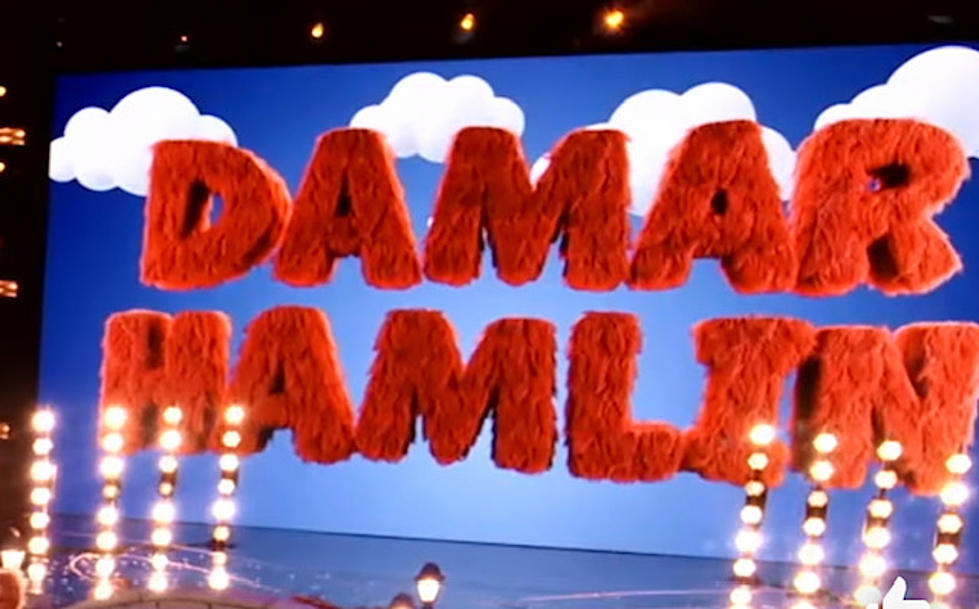 Damar Hamlin Makes Surprise Appearance On Masked Singer
Photo Credit: YouTube Video
It's heartwarming to see any sibling bond, but this one definitely touched all of our hearts. 
Listen to Clay & Company On 106.5 WYRK
In this week's episode of Masked Singer, a boy named Damir got to speak with Elmo alongside his brother. 
And his brother? It was none other than Damar Hamlin. 
Damar Hamlin filmed the episode in January, just a few weeks after the scare on the football field when the Buffalo Bills were playing the Cincinnati Bengals. 
You can see the cool moment below. 
Everyone was moved by Damar's presence, especially one of the judges for the Masked Singer – Ken Jeong. 
Jeong immediately started jumping and celebrating when Damar Hamlin walked out on stage, and Jeong shouted "Thank you!"
"I'm just so glad you're here, but more importantly, I'm just so glad you're healthy," Jeong said. "The whole world loves you. The whole world loves you, thank you." 
When Nick Cannon, the host of the show, asked why Damar made an appearance for that episode, Hamlin said, "Mainly because of my brother."
"That's my world, I put family first, and you know…he loves Sesame Street more than most things," Hamlin said about his brother Damir. "We had to make it tonight."
I'm not crying, you are…ok maybe I am. 
It's amazing to see how the world came together after watching a game of football, but the bond across the world was evident. 
Raising over $9 million for a community toy drive in the span of just a few weeks is nothing short of amazing. 
10 Things That Should Be Deinfluenced In Buffalo
Buffalo residents say don't buy into the hype of these ten things.
Western New York's Favorite Tattoo Artists For 2023
How To Report and Block Spam Texts
Spam phone calls are annoying and spam texts are even worse. Check out these easy steps to report and block spam texts.