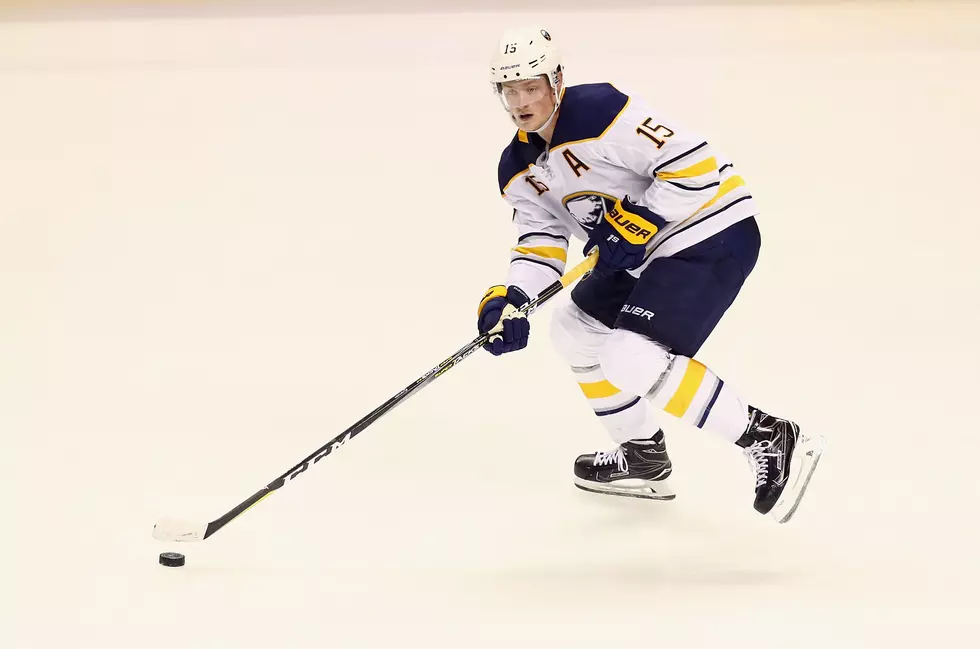 Eichel Leads the Buffalo Sabres Past the Leafs In Toronto
Jack Eichel led the Sabres past Toronto (Getty Images)
After a stretch of some pretty awful hockey games, coach Phil Housley challenged the team leaders to make a difference and for at least one game Jack Eichel led the way.  Eichel scored a pair of goals including the game winner in the Buffalo Sabres 3-2 win over the Toronto Maple Leafs.
Eichel not only scored twice but was all over the ice, making defensive plays, setting up teammates for some great scoring chances and just plain leading the way.  Is it playing in Toronto?  Is it playing against Auston Matthews? Whatever it was, Eichel was the story of the game.
Eichel scored early in the first period and the Sabres held on to that 1-0 lead until late in the second period when the Leafs scored twice in just over a minute, one on the power play to go up 2-1.  But in the third period the Sabres scored a couple of their own.  Casey Nelson's shot from the point deflected off a skate into the Toronto net to tie it.  Then a 1:41 later Eichel put the Sabres in front again to stay.
Chad Johnson had a great game in goal stopping 39 of 41 shots.  He's 7-1-1 lifetime in games against the Leafs.
The Sabres win also ended Toronto's 13-game winning streak on home ice - the longest in the league this season.
The Sabres have won two of the three games so far this season.  They'll play for the final time this season next Monday night, again in Toronto.