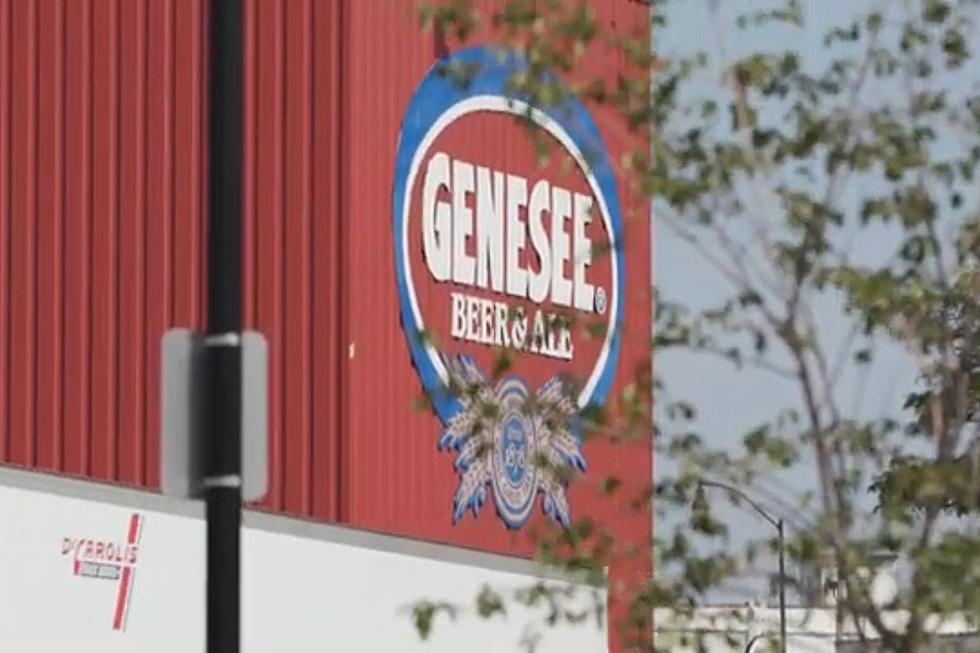 Western New York Brewery's Joke Backfires Big Time
YouTube/Canva
April Fools' Day is over. Phew. 
For many, April Fools' is the most annoying holiday on the planet. Thankfully, April 1st fell on a weekend this year, keeping annoying work pranks to a minimum. 
That didn't stop several popular brands from joining in on the hijinks on social media. Saturday, they filled our feeds with (mostly harmless) fake posts trying to psych out their followers.  
It's all in good fun, of course - but we bet one local company wasn't expecting the surprising reaction they got from their April Fools prank.
Genesee Brewery Is One Of The Most Popular Breweries In New York State
If you walk into a bar in New York State, especially in Western New York, you'll probably see a beer from Genesee Brewery on the menu. Made in Rochester, New York, Genesee beer is a tap staple at both dive bars and high-end restaurants. 
The brewery had a resurgence in the last ten years or so thanks to the craft beer movement, making it more popular than ever. Beers like their Cream Ale, Spring Bock, and 12 Horse Ale are favorites of both average joes and craft beer enthusiasts alike. 
Genesee Ruby Red Kolsch
Their most popular offering by far is the Genesee Ruby Red Kolsch. It's the brewery's #1 selling beer in New York State. 
Only released seasonally, fans of the refreshing and fruity beer quickly snatch it up during the warm spring and summer months. 
Last year, they branched out and released another flavor of their popular kolsch, Tropical Pineapple, to mixed reviews.
Genesee Announced New Beer On April 1st
Over the weekend, the popular brewery announced on social media that they would add a new beer to their kolsch family - the cucumber-flavored Kolschcumber. 
Posted along with a picture of the light green can, Genesee claimed their new cucumber kolsch would be available this summer. 
Of course, once followers saw the hilarious photo and realized what day it was, they immediately caught on to their April Fools' joke. But then, something happened that the minds at Genesee probably didn't see coming.
Genesee Brewery's April Fools' Joke Didn't Go As Planned
The problem with Genesee's prank post wasn't that people didn't fall for it…
It's because most comments were thrilled with the idea.
Instead of being shocked or disgusted, comment after comment on the prank post begged Genesee Brewery to actually produce this pretend cucumber beer.
And honestly, why not? There's plenty of cucumber-flavored booze already on the market, but a cucumber beer? That would turn heads. 
A light and crisp cucumber kolsch sounds like the perfect summer beer, and we bet it would fly off shelves across New York State.
The bearded craft beer snobs of the world may turn up their nose at the thought of a cucumber flavored beer - but so what? If it's made by Genesee, we bet even the most pretentious connoisseurs would try it. 
Will Genesee Actually Make Kolschcumber Beer?
Even though it's an awesome idea, we doubt the Kolschcumber will ever see the light of day. A massive operation like Genesee needs months of prep and planning to put a new beer on the market.
But judging by the positive reaction to their April Fools' "joke," we say Genesee should get the ball rolling. 
Let's get Genny Kolschcumber on the shelves for summer 2024!
10 Cheap Beers Sworn By in Western New York
8 Beer Stores That Are The Best In WNY