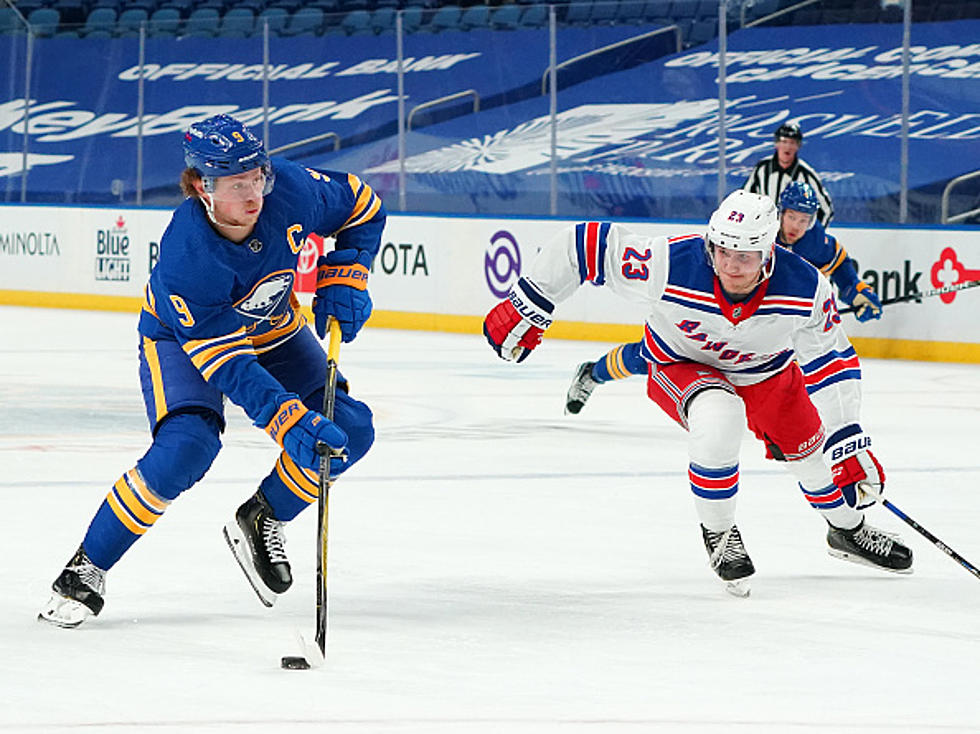 Jack Eichel May Not Be Going Far When He's Traded from The Buffalo Sabres
Getty Images
It's been the biggest unanswered question in Buffalo sports over the last three or so months: when and where is Sabres captain Jack Eichel getting traded?
While a trade still hasn't officially happened as of yet, there is growing suspicion that the potential landing spot for Eichel may not be as far away from Western New York as Sabres fans might think.
The New York Rangers have had a ton of rumors swirling around their said interest in Jack Eichel and that feeling is all over social media lately.
Just today, New York Rangers reporter Rick Carpiniello of The Athletic said to "not be surprised" if star forward Mika Zibanejad is in the deal that sends Eichel to the Rangers.
On Friday, New York Rangers analyst for MSG, Stephen Valiquette, hinted at a potential Eichel trade to the Rangers with a cryptic tweet...
Even though the Rangers are in the same conference as the Sabres, it's paramount that general manager Kevyn Adams gets the absolute best deal possible, regardless of where the team is located.
The problem with the Rangers is they appear to not have a great a prospect pool as other teams and it's a safe bet they would be unwilling to part with 2020 first-overall pick, Alex Lafrenière.
Zibanejad has a "no-movement" clause in his contract, which means he must agree to any trade. It's hard to imagine he says yes to a trade to Buffalo, but perhaps a three-team deal can be made; where the Sabres get the picks and prospects they desire, Eichel goes to the Rangers, and a third-team gets someone like Zibanejad.
Obviously, that's all speculation but if you're on Twitter at all lately, it's evident that the Rangers are the team that has the most momentum behind them to land Eichel.
Would you want Eichel to go to New York City?
Buffalo Sabres Goalie Masks
Buffalo Sabres Captains Since 2000
CHECK IT OUT: 100 sports records and the stories behind them
ALSO: Former Minnesota Twins All-Star's Home for Sale - Complete With Brewery