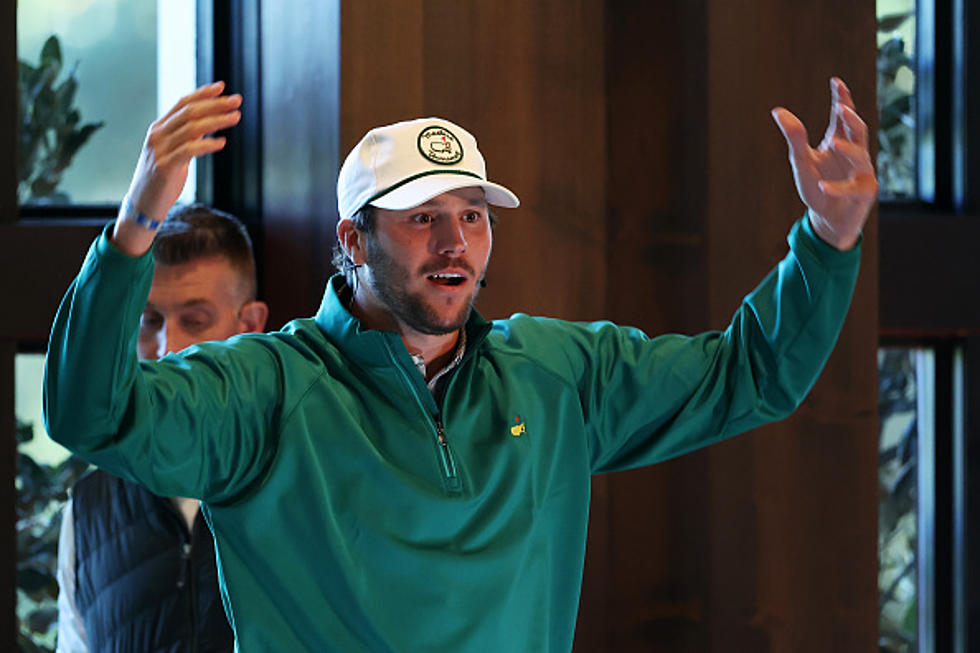 Woman at Airport Doesn't Realize She Met Josh Allen [PHOTO]
Getty Images
The Buffalo Bills consume the Western New York culture. They are engrained into the Buffalo community like no other professional sports team.
That can be said about the NFL. It's the biggest sports league in North America and it's extremely easy to spot the stars in professional football.
Most of the time, that is.
There's a viral story taking off on Twitter, Facebook and Instagram over the past 24 hours and it has to do with Bills quarterback Josh Allen and Hollywood actor Chris Pratt.
A woman posted this to the internet, having to do with her mom being stuck at the airport (likely during a flight delay -- we've all been there).
The woman says that her mom wanted to prank her by pretending that she met Chris Pratt at the airport. That's because the man the woman's mom ran into looked a lot like Pratt and she wanted to fool her that she met the Guardians of the Galaxy star.
However, someone pointed out to her mom that was actually Josh Allen, the Bills quarterback.
Allen laughed and said that he does look a lot like him, but the lady said that the Josh Allen in the photo shown to her had a 'square head'...
The fact Josh actually took the time to go in on the prank is amazing. It's even more amazing that Josh actually played along when the woman didn't believe that he was in fact, Josh Allen, the Bills star quarterback.
Maybe we should just start calling him Chris Pratt or at least Star Lord.
Buffalonians Would Hate To See Josh Allen Endorse These Companies
16 Buffalo Bills With Some Of The Best And Worst Nicknames
Complete List Of Buffalo Bills Available On Cameo