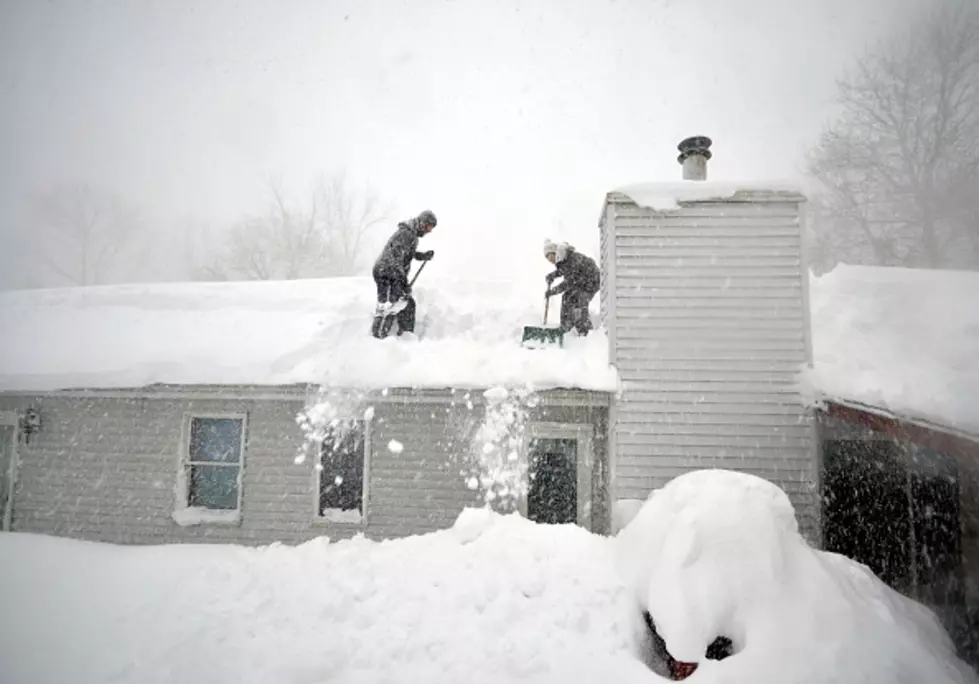 The 5 Worst Snowstorms In WNY's History
Getty Images
This winter has been pretty mild and dry, even though we're in the midst of a snowstorm the next couple of days.
Enter your number to get our free mobile app
But have you wondered what the five biggest snowstorms in Western New York's history are? Here's the top five, according Buffalo Digest:
Blizzard of '77 (1977)
This historic blizzard is still the most famous one -- as Buffalo was pounded with nearly 70 mph wind gusts and nearly 150 inches of snow before the Blizzard even took place in late January.
"Snowvember" (2014)
The city of Buffalo was largely unaffected by this historic lake effect snow event but the southtowns were absolutely pounded with relentless lake snow the week before Thanksgiving in 2014.
It started on a Monday evening and lasted through Tuesday. After a break on Wednesday, another lake effect band hit on Thursday. 7-8 feet of snow were recorded in some areas.
October Surprise Storm (2006)
This was a once in a lifetime storm. Named "Lake Storm Aphid", it came out of nowhere the night of October 12th and brought nearly two feet of wet, heavy snow on Buffalo and surrounding suburbs.
The northtowns were hit pretty hard and I remember staying in a motel a few nights. Many people lost power for days as the snow knocked down power lines since trees still had their leaves. 60,000 trees were damaged in the storm.
November storm of 2000 (2000)
This storm doesn't really have a name and was overshadowed a bit by the October Storm a few years later but it was pretty big since it was also a surprise to many Buffalonians.
It happened the Monday afternoon and evening before Thanksgiving. It dropped 25 inches of snow in a 24-hour period. Many cars got stranded, including school buses during the night and into Tuesday...I was one of them! I didn't get home til 11 am the next morning and even slept on my school bus!
"The White Hurricane" (1913)
This blizzard impacted the entire great lakes region and pounded both Buffalo and Cleveland with snow and intense winds in early November of 1913. 80 mph wind gusts pounded the shore and its estimated 260-300 lives were lost during the great lakes blizzard.
Here are more articles you might enjoy: