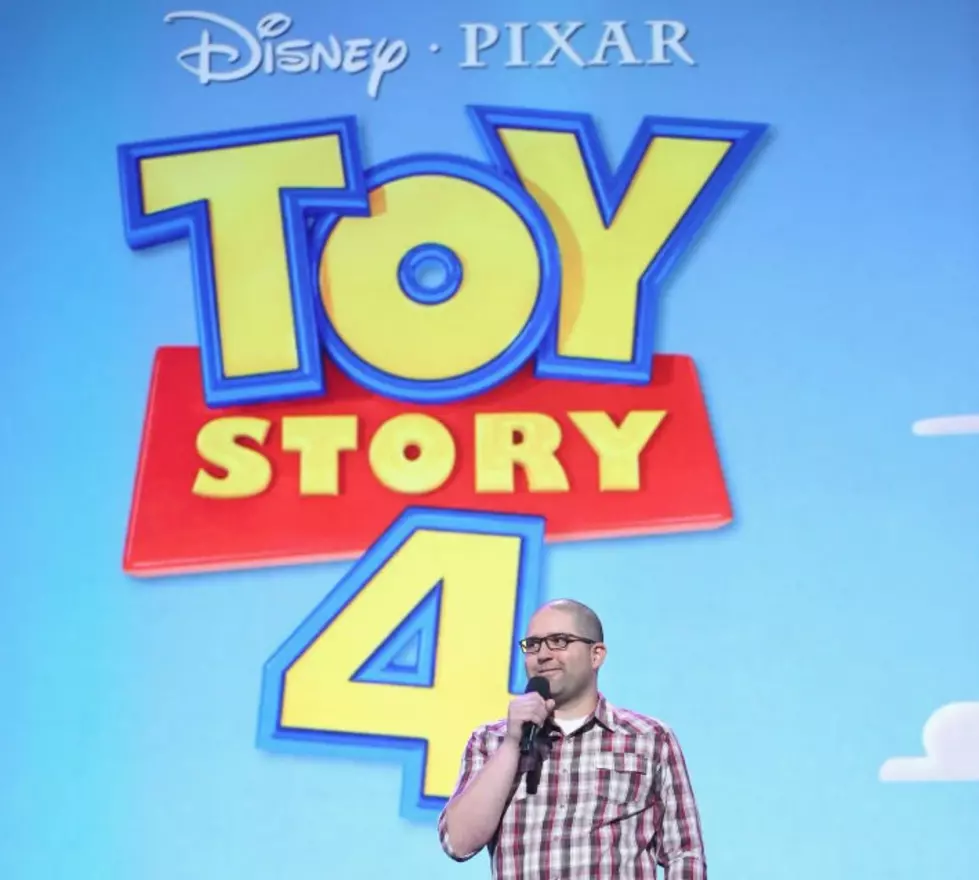 WATCH – Woody and Buzz Ride Again; Toy Story 4 is Coming
Getty Images for Disney
If you're a fan of the Toy Story franchise from Disney-Pixar, then you've got to be excited about their return to the big screen. June 21st 2019 is the release date - Put it in your phone, or if you're like me circle it on your calendar (yes, I still use a real calendar for some reason). Because after almost a decade (it's been 8 years since Toy Story 3 believe it or not) the gang is back. Here's the new trailer -
While the trailer doesn't provide a lot of detail in the way of a plot, it is a chance to see the original gang back together again: Woody and Buzz, Jessie, Slinky Dog, Mr. and Mrs. Potato Head, Rex, Hamm, and one of the Little Green Men.
As for the plot, here's a synopsis of what's circulating out there - Woody has always been steadfast about how his life is supposed to go; he's always been dedicated to his kid, whether that's Andy or Bonnie. But when Bonnie introduces a new toy to her room, chaos erupts and a new adventure begins. Road trip anyone? This time, alongside old and new friends Woody not only sees how big the world can be for a toy, but starts the search for his lost love.
I have to say, I wonder how this one will be received. While I'm a little excited to see what they do, there are also some reservations because Toy Story 3 was a perfect finale and anything they do at this point had better be able to live up to that ending. Which is a tall order, to sat the least.