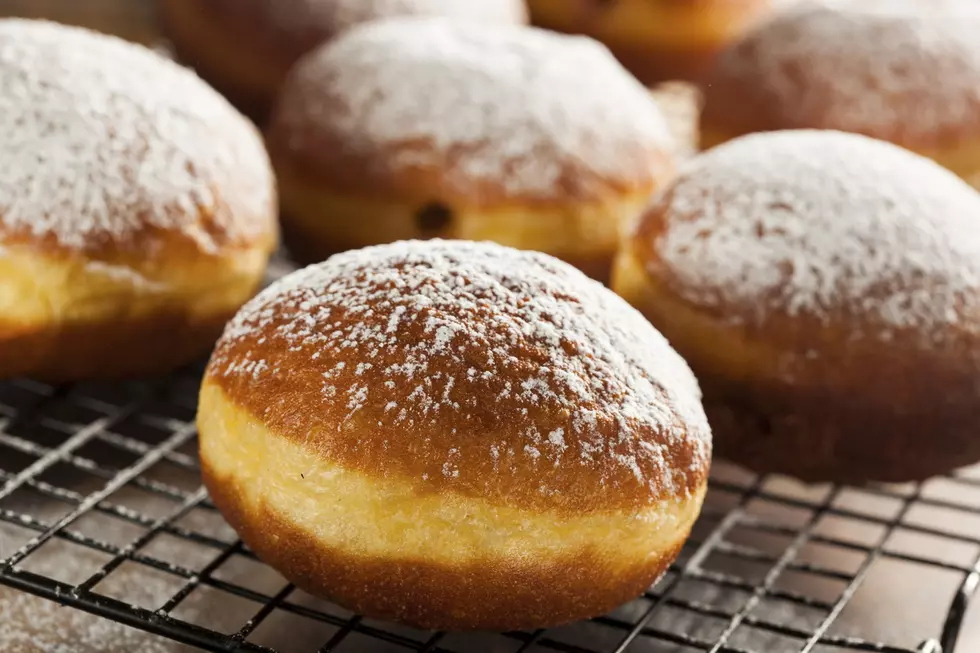 12 Of The Best Bakeries In Buffalo [LIST]
ThinkStock
The bakeries in Western New York are fabulous -- and February-April is a popular time to visit them. Fat Tuesday is in a few days, so you know that the Paczki will be in high demand!
Enter your number to get our free mobile app
Here are 12 of the best bakeries in the Buffalo area, in no particular order:
The Broadway Market (Buffalo)
It's a tradition to go to the Broadway Market and plenty of baked goods to be had from Chrusciki's, especially this time of year.
Chrusciki's (Lancaster)
Located on West Drullard Avenue, Chrusciki's has tons of baked goods and plenty of stuff for Fat Tuesday.
Mazurek's Bakery (Buffalo)
This place has it all for baked goods and like The Broadway Market -- a longstanding tradition here in Buffalo. Located on South Park Avenue.
DiCamillo Bakery (Niagara Falls, Williamsville)
They have a few locations in Niagara Falls and Williamsville. My dad used to take me to the Williamsville location on Main Street. So good.
Ohlson's Bakery (Amherst)
Another northtown favorite -- located on Sheridan. Must-visit for sweets.
Five Points Bakery (Buffalo)
Love the whole grain breads at Five Points. Located on Brayton Street in Buffalo.
Muscoreil's Fine Desserts (North Tonawanda)
I grew up in north Amherst, so I used to go here often. Another must-try for desserts.
Elm Street Bakery (East Aurora)
The Elm Street Bakery is so impressive. They have their own break schedule and you can reserve parties of six or more.
Romeo & Juliet's Cafe & Bakery (Buffalo, Williamsville, Tonawanda)
They do much more than just baked goods but definitely try the sweets when you come here. Three locations in WNY.
Blackbird Sweets (Buffalo)
Located on Hertel in Buffalo, Blackbird Sweets specializes in cookies and cupcakes. Sugar heaven.
KupKates (South Buffalo)
This hidden gem bakery is only open on Sundays but so good. Located on Abbott in South Buffalo.
Chubby Chix Bakery (Orchard Park)
Another hidden gem place. This bakery is on Lake Avenue in Orchard Park -- a short drive from New Era Field. They are fantastic cake makers.
What are others we missed? Let us know!
Here are some more articles you might enjoy: