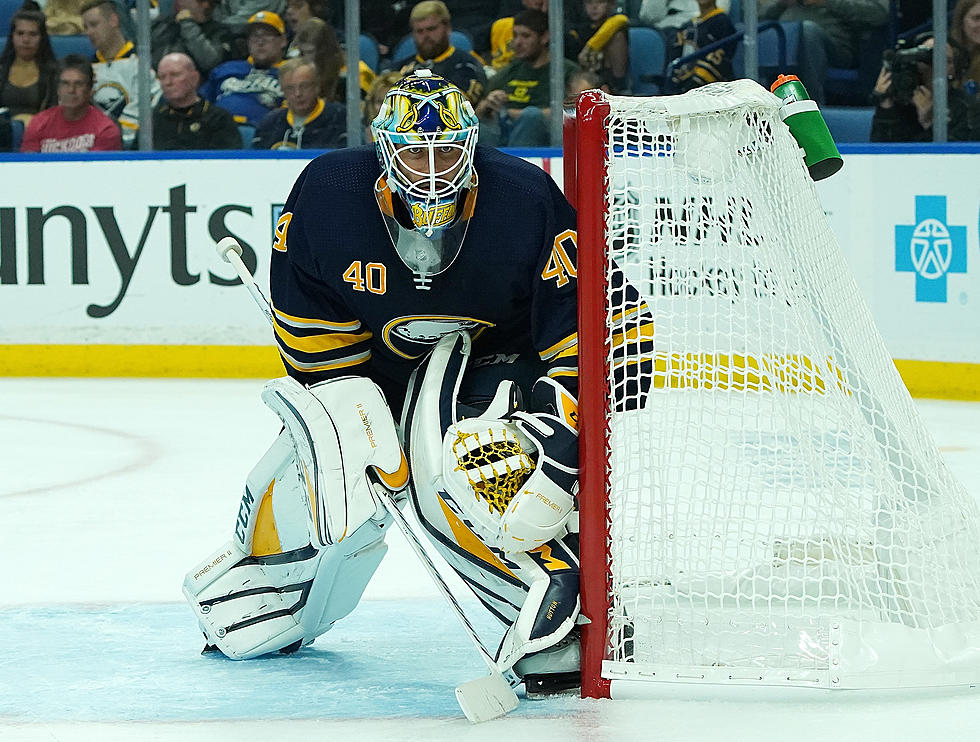 Sheary Paces Buffalo Sabres To A Win
Carter Hutton stopped 43 shots in his first win as a Sabre (Getty Images)
It was only their second game of the season but the Buffalo Sabres absolutely needed to win a hockey game any way they could.  Coming off that 4-0 to the Bruins in the season opener the Sabres needed to show they know how to score goals and win hockey games and against the New York Rangers on Saturday night they got a complete team effort in defeating the Rangers 3-1.
Connor Sheary scored twice including one of the power play and Jack Eichel clinched it with an empty net goal in the final seconds while goaltender Carter Hutton stopped 43 shots to hold off the Rangers.  Eichel also drew an assist on Sheary's power play goal when he passed the puck to Sam Reinhart who in turn fed Sheary to the side of the net who then beat Henrik Lundqvist to the far side.
The Sabres remain home to host last year's expansion wonder team; the Las Vegas Knights on Monday afternoon.  The Knights made it all the way to the Stanley Cup finals until bowing out to the Washington Capitals last June.