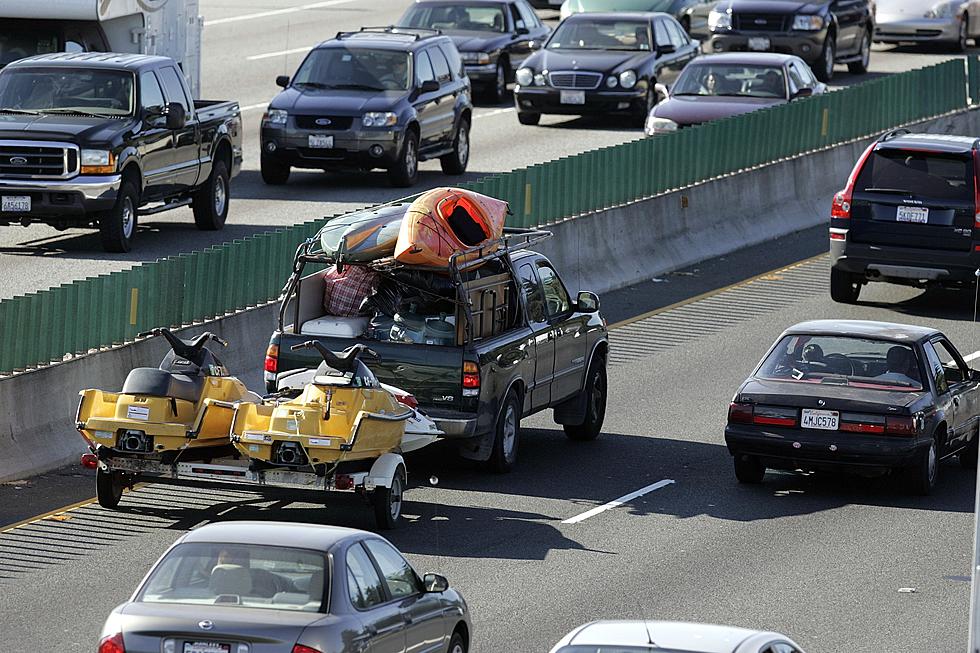 4th Of July Weekend Expected To Be A Travel Record Breaker
Photo by David Paul Morris/Getty Images
AAA anticipates this Holiday weekend to be a record-breaker for travel, in spite of high gas prices.
The organization says almost 48 million Americans will take holiday weekend trips, and that more than 43 million will go by car. They say that's a 5% uptick from 2019's record.
The national average price for a gallon of gas is $3.10, up three cents from last week. The New York State average is also up a couple of cents to $3.15 per gallon.
WKBW-TV reports that there is a silver lining in Western New York prices in the Buffalo area are steady at $3.07 per gallon from last week.
People are now anxious to take vacations they've deferred for the last year and a half.
The vast majority of travel for the holiday will be by car — more than 90% of trips nationally. Some of those people opting for road trips instead of flying are trying to avoid crowded planes and airports as coronavirus variants continue to be a concern.
"Road trips provide a sense of freedom and more control over the duration of your trip," according to the AAA.
But that freedom will be tempered with highway congestion. The worst traffic delays are forecast for Thursday and Friday afternoon (July 1st and July 2nd) before the holiday weekend, along with mid-day July 5, according to AAA.
Airports are expected to be busy, with more than 2 million passengers passing through airport security checkpoints nationwide on peak days over the holiday weekend.
July 2 should be the busiest departure day, while July 5 will be the busiest day for return flights, according to AAA.
The 9 Best Places For a Weekend Getaway In WNY
You don't have to travel far for a great vacation. It can be right here in Western New York.
Why You Need a WNY Travel Agent to Book Your Next Trip
Five Incredible WNY AirBNBs with Hot-Tubs