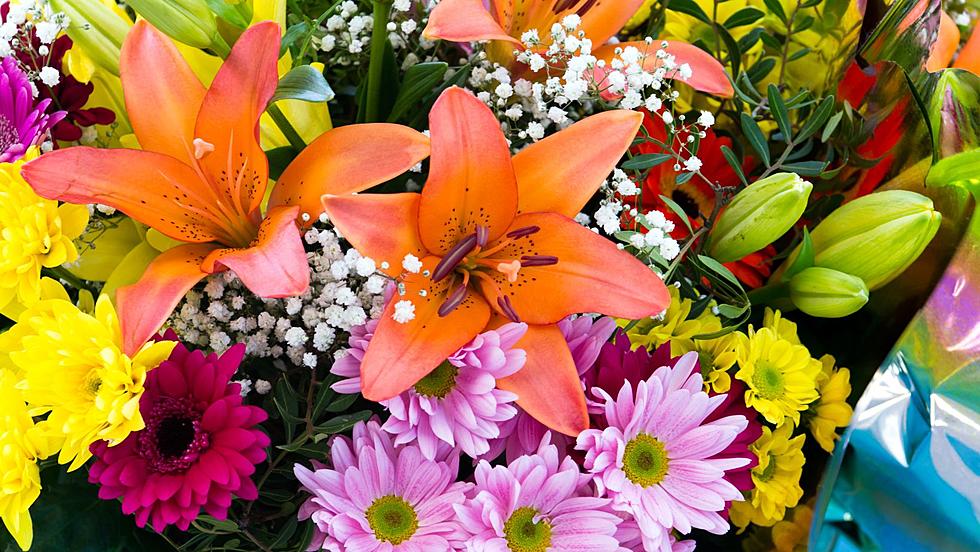 17 Popular Flower Shops That People Visit For Easter Weekend
Photo Credit: Canva Image
They say April showers bring May flowers, but a lot of people are getting flowers this weekend for their Easter celebration. 
Listen to Clay & Company, Every Weekday Morning On 106.5 WYRK
Flowers are typically a symbol of spring and they are often used as Easter gifts or decorations around the table. Many people like to have flowers around them for their Easter celebrations or even gift them to those who are holding the weekend gathering. 
Some people who celebrate Easter and the resurrection of Jesus will get flowers to be put on a loved one's gravestone in memory of them. 
There are many different reasons why someone wants to pick up flowers around this time of year, and if you are looking for places to go, there are tons of locally-owned flower shops that are working twice as hard this weekend to make sure everyone gets their flowers!
These flower shops in Western New York are always providing good customer service and they can usually turn around a bouquet order in a short amount of time (but have grace, because it is a busy time of year for them).
Best 17 Florists in Western New York
We asked Western New Yorkers where they get their spring flowers, and these are the top 17 places to go for all things floral!
My favorite flower shops out of the list are Maureen's Buffalo Wholesale Flower Market, Elaine's Flower Shoppe, and Draudt's Farm Market and Greenhouses.
Maureen's is great if you're looking for a specific number of flowers. Every month, I get a single flower for my boyfriend (secretly, guys like flowers, y'all…it's about the thought) and they sell roses and other flowers by the stem, too. It's nice if you are planning to make a specific kind of arrangement.
Elaine's Flower Shoppe is a familiar name across Western New York, and many people are familiar with their reputation as being the go-to floral shop when you need a quick turn around. 
Additionally, Draudt's is always providing incredible customer service. After all, they are celebrating 100 years of serving Western New York, so they are, without a doubt, one of the best florists around! 
Western New York's Favorite Places For Easter Brunch
Kadie's Kalendar - 04/07-04/09
There's so much going on for Easter weekend in Buffalo, and here are 10 events that people have their eye on for the weekend.
10 Highest Paying Jobs In Buffalo, New York
Here's a list of the ten highest-paying jobs in Buffalo, New York, according to the U.S. Bureau of Labor Statistics.