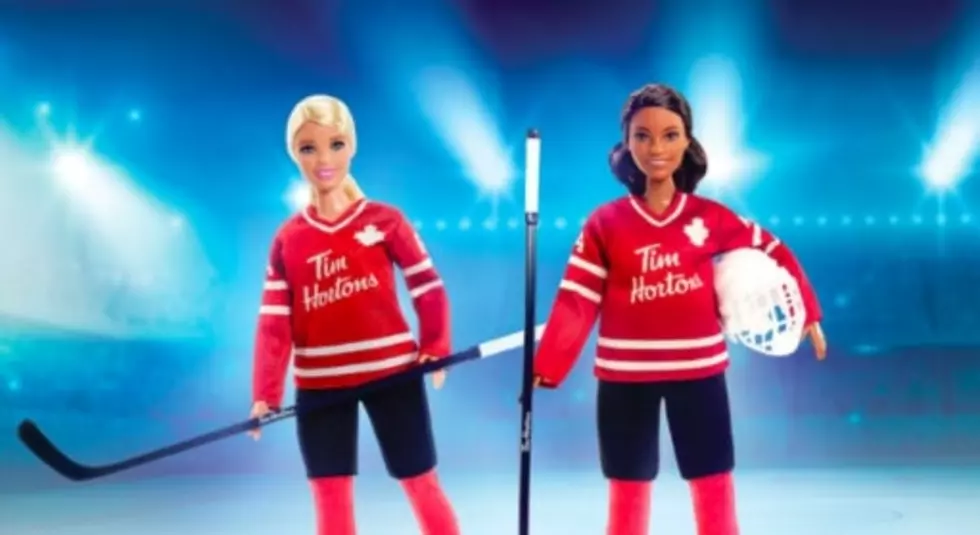 Mattel Debuts Tim Hortons Hockey Barbie
ToysRUs Canada
When it comes to careers, Barbie certainly has a long resume.
Enter your number to get our free mobile app
And now you can add NHL hockey player to the list.
Toy company Mattel announced the Tim Hortons Barbie last week, and sadly, she's only available in Canada. And with border closures the way they are, you'll need a friend on the other side to hook you up, eventually.
Available exclusively through ToysRUs Canada, Barbie comes fully equipped -- dressed in a red Tim Hortons hockey sweater, helmet, skates and stick.
Barbie hasn't been one to be shy about exploring various careers.
Mattel recently released the Barbie Campaign Team, which features a diverse group of the dolls, and each has her own role: candidate, campaign fundraiser, campaign manager, and voter.
Read More: Here's One Presidential Candidate We Can All Agree On
The CBC reports the dolls will eventually make their way to Tim Hortons store locations, with proceeds from the sale of the dolls going to the Hockey Canada Foundation, which is "aimed at getting girls on the ice."
How to Make a No-Sew Face Mask From Leggings