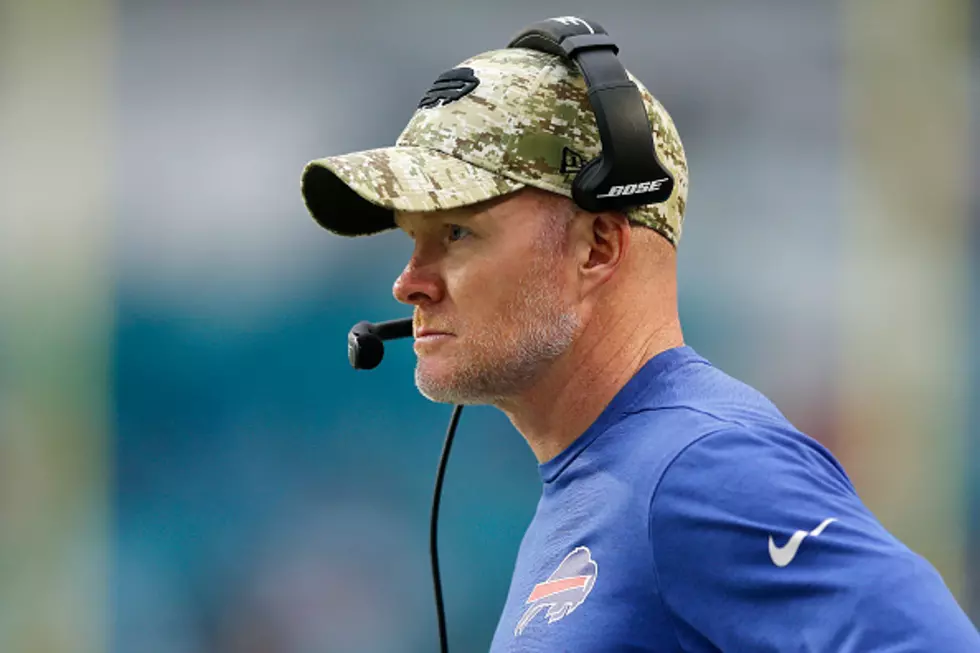 Bills Head Coach Sean McDermott Should Be Extended: Here's Why
Getty Images
The Bills had not made the playoffs in 18 years before head coach Sean McDermott took the team to the postseason during the 2017 campaign.
Enter your number to get our free mobile app
After a year with a rookie quarterback, Josh Allen, McDermott took the Bills to the playoffs again in 2019, this time with their first 10-win season since 1999.
According to WIVB, the time to extend the Bills head coach is now.
The amazing work McDermott has done isn't just recognized in Buffalo -- the entire league is taking notice.
According to WIVB's Josh Reed, an assistant coach at the NFL's Scouting Combine said that McDermott is recognized as one of the best young defensive minds in the league (the Bills had a top-5 defense in the league in 2019).
A former player says that McDermott is the biggest reason why free agents now view Buffalo as a potential destination.
2020 will be McDermott's fourth full season as the Bills head coach, and that hasn't happened since Marc Levy! No, really!
I completely agree with Josh Reed at WIVB. It's been trial and error for 20 years in Buffalo at head coach but they finally got it right with McDermott.
Read the full story at WIVB.
Here are more articles you might enjoy: