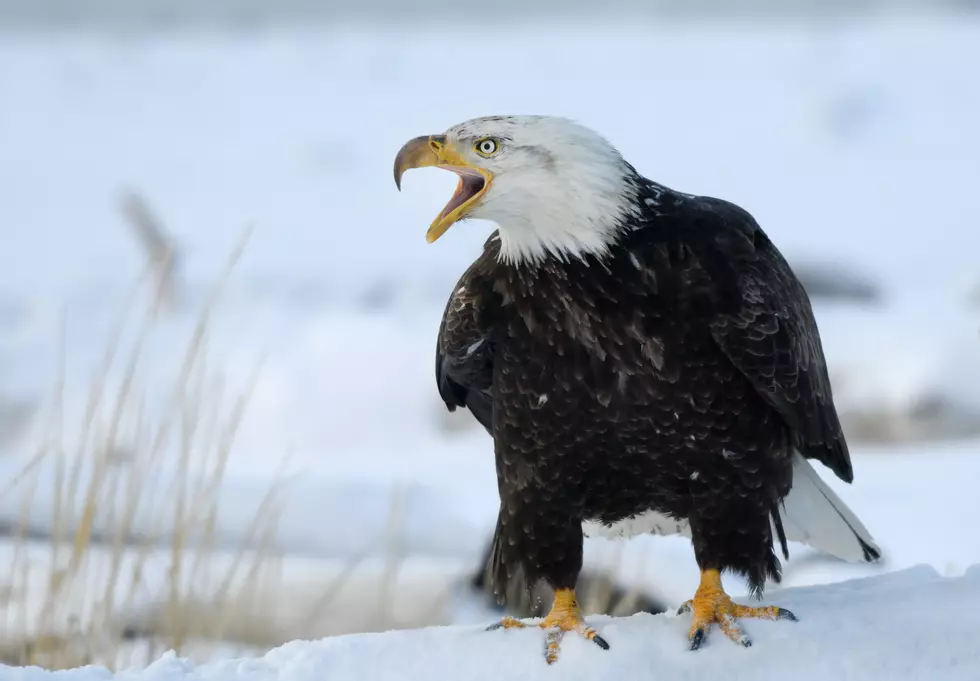 Bald Eagle Shot In Salamanca And Authorities Are Looking For Answers
Getty Images/iStockphoto
A bald eagle was found shot dead in Salamanca and authorities are looking for information to find out who did it.
According to WIVB, a complaint was made on November 20th about a large dead bird that was still at the top of a tree.  The tree was along the Allegheny River off Old Route 17. A drone confirmed that it was a dead bald eagle.
After the body was recovered with help from the U.S. Fish and Wildlife Service, they found that it was a female and that it had been shot.
Now, they want answers and they're offering $5000 reward to anyone who can lead them to what happened.
Shooting a bald eagle can result in prison time up to one year, as well as up to $100,000 in fines as they are still protected by the Migratory Bird Treaty Act and the Bald and Golden Eagle Protection Act.
They are asking if you can help that you call these numbers:
Special Agent Ryan Bessey – U.S. Fish and Wildlife Service – (716) 691-3635
Conservation Manager Lawrence Becelia – Seneca Nation Fish and Wildlife – (716) 945-2779
1-844-FWS-TIPS (397-8477)
Enter your number to get our free mobile app
More Articles You Might Be Interested In
Listen to WYRK On The Job with Brett Alan, weekdays from 10am-3pm on Buffalo's New Country 106.5 WYRK!!
WYRKBrett on Snapchat